Auctus Search Partners believes great leadership creates an environment for success, and that environment does not happen by accident.
We go well beyond traditional executive recruiting; offering companies a variety of talent acquisition solutions that drive organizational performance.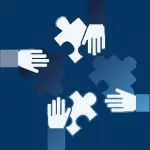 As an example, Auctus Search Partners recruits C-Level executives who possess the leadership competencies to successfully execute and integrate add-on acquisitions.
M&A requires both knowledge and experience in the execution phase and the change management skills to successfully lead people through the integration process. Creating one culture out of two or more cultures takes a particular set of skills, and at Auctus we know how to identify C-level candidates with those skills.
ASSESSMENTS, ONBOARDING AND SURVEYS
We use a custom proprietary multi-step job fit assessment process that increases the probability of finding a C-Level hire who knows how to lead, integrate, and grow organizations going through change; be it mergers and acquisitions, right sizing, a Lean transformation, or an IT systems overhaul.
Auctus Search Partners offers traditional contingent or retained executive recruiting solutions to solve critical hiring needs.
How it works:
We create your job post and distribute it across multiple platforms including our growing proprietary network of executives.
We create and manage the talent pool according to the criteria for success of your vision, strategy, culture, and the position.
After our multi-step analysis, including soft skills assessments, we present the finalists to you for final interview with our assistance or after our interview coaching.
Contact Ken Greenberg to learn more.
877-873-9299 x 700